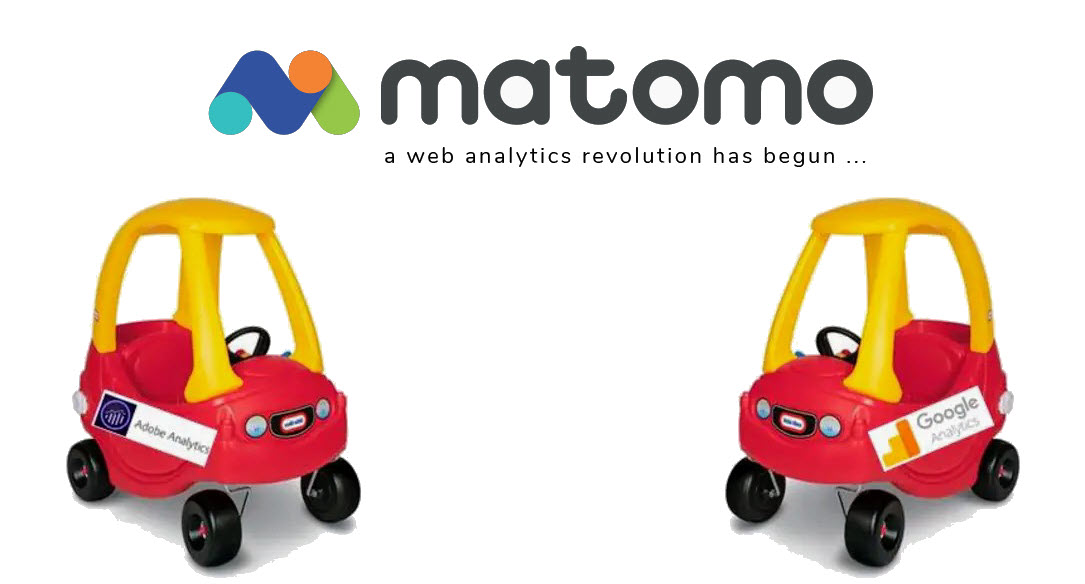 Be Subversive: Say Goodbye to Big Tech, 3rd Party Data
Software giants like Google and Adobe generate a notable share of their revenue from their ad networks and bidding platforms. They also hold your web analytics data hostage within their data centers. Fortunately, platforms like Matomo allow you to own and control the data you collect.
High Dollars and Hidden Costs
Google offers a free tier for their web analytics tool. Unfortunately, that free tier has data processing limits and is predicated on the idea that you will be using Google's ad networks and other services. Adobe's web analytics platform is geared towards enterprises and is cost prohibitive. Similar to Google Analytics, Adobe Analytics stores your data within their data center and has their own ad network in the mix. Data deletion requests require you to work through Adobe's data repair API or engineering team.
The bottom line is that, to collect a full data set, most businesses are looking at spending tens to hundreds of thousands of dollars to get Adobe Analytics or Google's Premium tier. Despite paying an exorbitant amount to Big Tech, businesses are still stuck with raw data that is tough to access, unless engineering services are engaged and added to the cost.
Ad Blocking & Ethics
Cost shouldn't be the deciding factor for selecting a web analytics tool. The quality of the tool, user experience, features, and ethos of the company matter more than the price tag. Within an era defined by the creep factor of remarketing and increasing awareness of cookies, privacy and choice are becoming important considerations for technology users. Google and Adobe have tried to fight against privacy regulations. Adobe has reframed its tracking as critical for ensuring a good experience for users and became a founding member of the Partnership for Responsible Addressable Media, undoubtedly trying to steer the development of new digital privacy regulations.
Matomo was founded as a privacy-focused alternative to Google's and Adobe's web analytics platforms. Google and Adobe are media companies that ultimately serve the advertising industry, while Matomo has embraced and worked within the privacy frameworks introduced across the globe. Matomo is focused on building a web analytics and tag management platform as its core competency.
You can choose your Matomo:
Matomo offers a self-hosted option that stores your data in your own MySQL or MariaDB instance, making the data easily accessible.
Matomo's cloud option is a managed option, where your Matomo instance and data are hosted by Matomo's infrastructure.
Both options allow you purge data from Matomo from Matomo's UI and allow easy access to your data. Your data is sequestered in your own schema and never shared with third parties. If you choose to self-host, Matomo offers support plans as well. Matomo's team is responsive and values their user community.
In Summary
Each business needs to build out an analytics strategy that works for their organization. Often, Subschema advises a hybrid approach where marketing analytics tools are implemented for advertising activities and audience building while Matomo is reserved as the source of truth for all anonymized web statistics.
As a note, this opinion piece is intended to stimulate thought and conversation around the evolving landscape of digital marketing and web analytics tools. You can find other articles related to Matomo on the Vaultalytics Blog.
Scott Fillman, EdD
Co-Founder & Analytics Implementation Engineer, Subschema